Chapter 2
The Rise of Women Warriors
With the legendary warriors cursed to the Soulless Citadel and the Dark Ones in relentless pursuit, the Light Walkers needed a new hero, and they needed it fast. Day in and day out, training and honing their skills, they became the fiercest warriors the land had ever seen — The Legendary Women Warriors of the Light Walker Clan were born.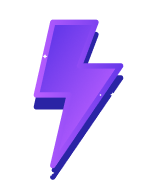 Already minted
1
/5555
Mint Zone
Mint the women warriors. Pay in ZIL or USD, no extra steps or fees.
---
OR
---
Enter your ZIL wallet address manually
Grab while you can
Passes to zillarnia
(BONUS) Each Legend entitles the holder 25 additional whitelist spots, each Mythic 10, and each Hero 2.
What you do
Win by participating in community events
What you get
1
Whitelist spot
What you do
Have at least one Soulless in collection
What you get
3
Whitelist spots
What you do
Have at least 5 Soulless in collection
What you get
5
Whitelist spots
Announcement
You must join our website soullesscitadel.com and connect your wallets holding the Soulless from Chapter 1 to be eligible for the snapshot.
Announcement
If you connect multiple wallets to your profile in the website, please set a preferred wallet. While all wallets connected to your profile will be included for snapshot, only the preferred wallet will be eligible to receive the NFTs.
Announcement
The snapshot will be taken at a randomized time between 23rd Sept, 9pm SGT and 30th Sept, 8:59pm SGT. The exact time will be revealed only after taking the snapshot.
Announcement
For every 5 Chapter 1 Soulless in your collection, you are eligible for 1 complimentary woman warrior NFT. You can only claim it within the mint period starting on 30 Sept 2022, 9pm SGT.
ZILLARNIA CELEBRATES
#SoullessSept
We have a long list of events planned for the month of September. Check out our calendar below to see what we have planned for you.
September 2022
S
M
T
W
T
F
S
28
29
30
31
1
2
3
4
5
6
7
8
9
10
11
12
13
14
15
16
17
18
19
20
21
22
23
24
25
26
27
28
29
30
1
14 Sept, wednesday
Game Night
:
Greenwich Mean Time (GMT)
Chapter 1 Statistics
#Seeforyourself
We've done this before. The Chapter 1 was minted with much fanfare on 28th Feb, 2022, and it has been a wild ride since then. Here are some quick statistics on the 5555 Soulless of Chapter 1.
legend
mythic
hero
warrior
mercenary
Highest sale to date
Soulless #3819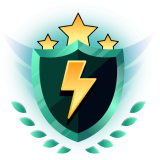 legend
Soulless #3782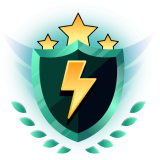 legend